The Kenya Defence Forces (KDF) Medical Personnel from the Coast region concluded a two-week Emergency Care training on 23 March 2023.The training was conducted by the Defence College of Health Sciences and the Kenya Red Cross Training Institute at the Kenya Naval Training College, Mtongwe, Mombasa.
The training was aimed at imparting knowledge and skills to the participants on how to stabilize trauma patients and improve patient resuscitation within KDF hospitals. The medical personnel covered both theory and practical sessions relevant in achieving competent oriented training.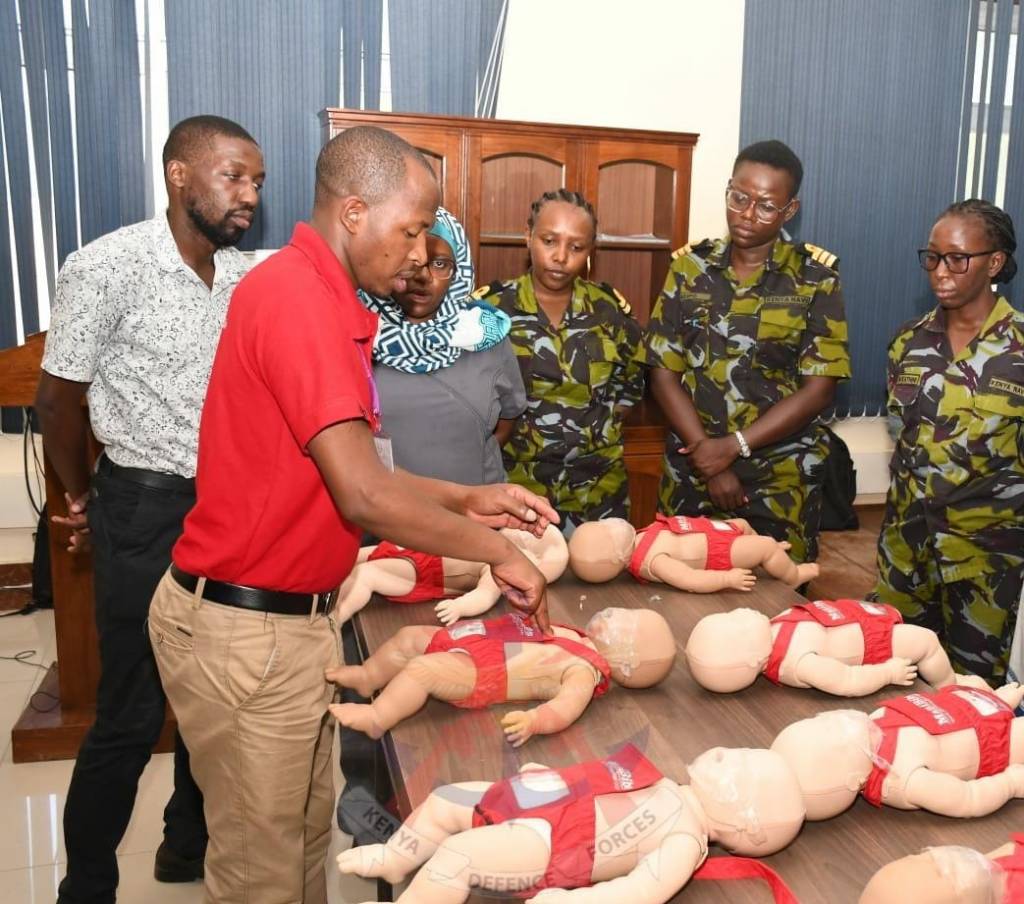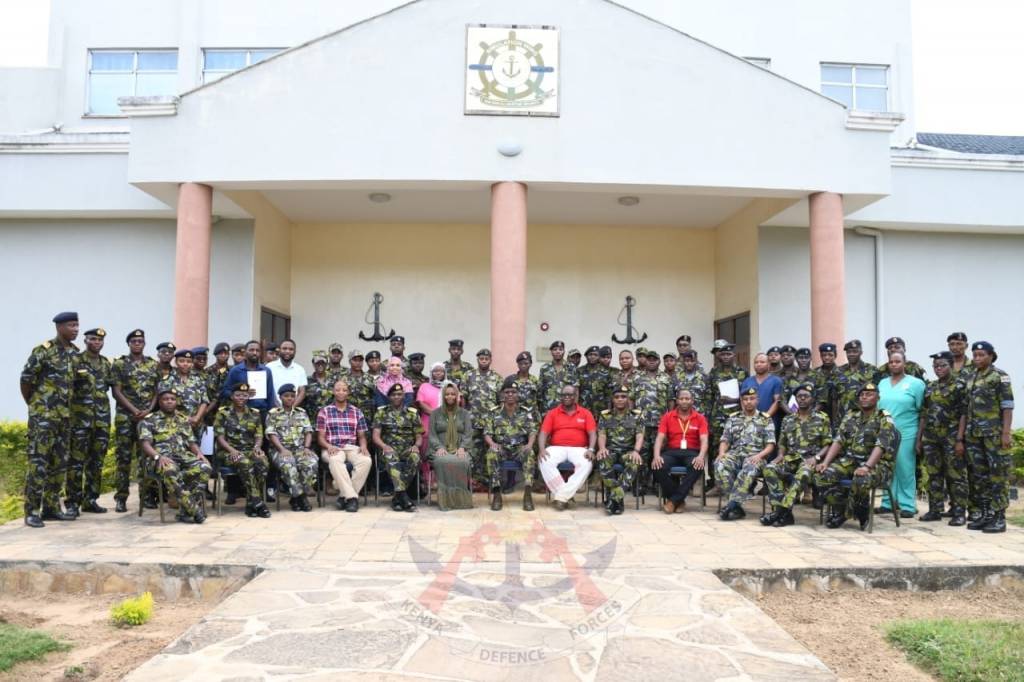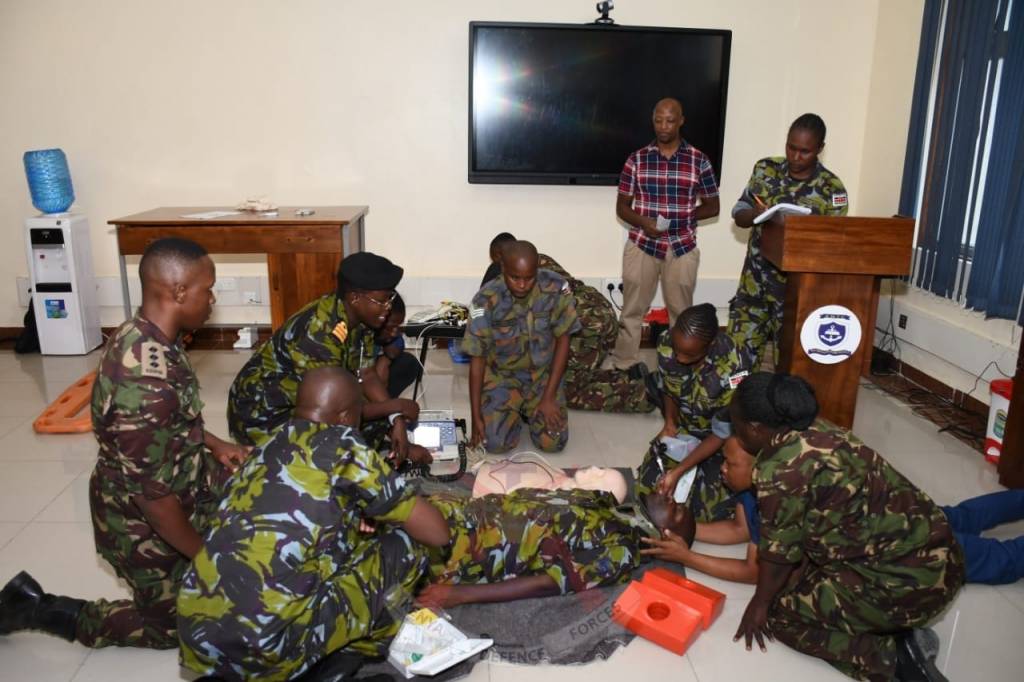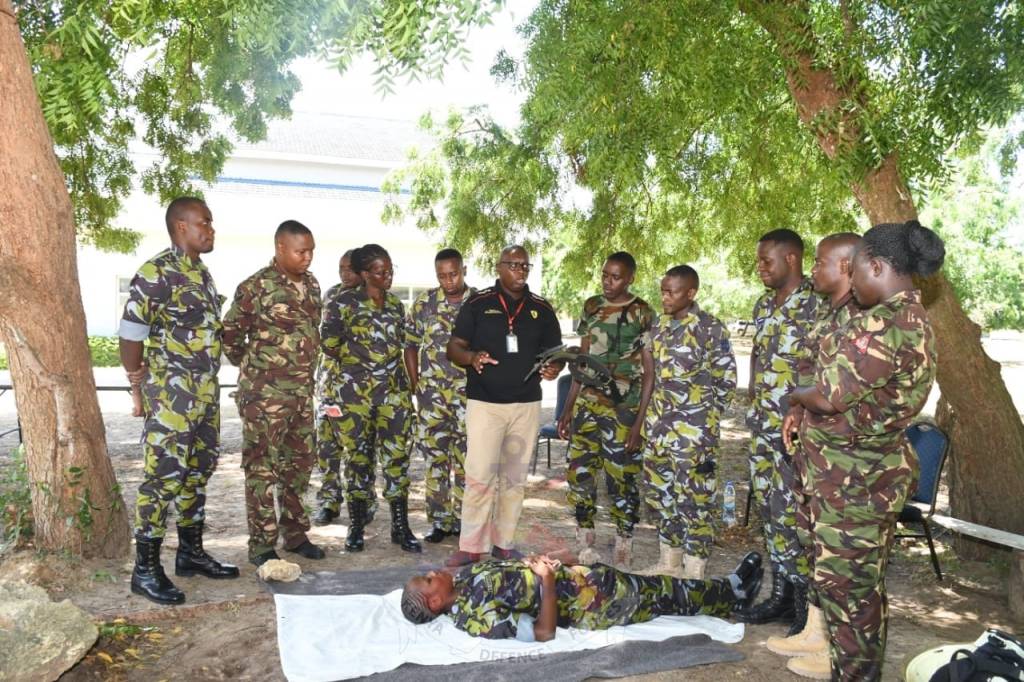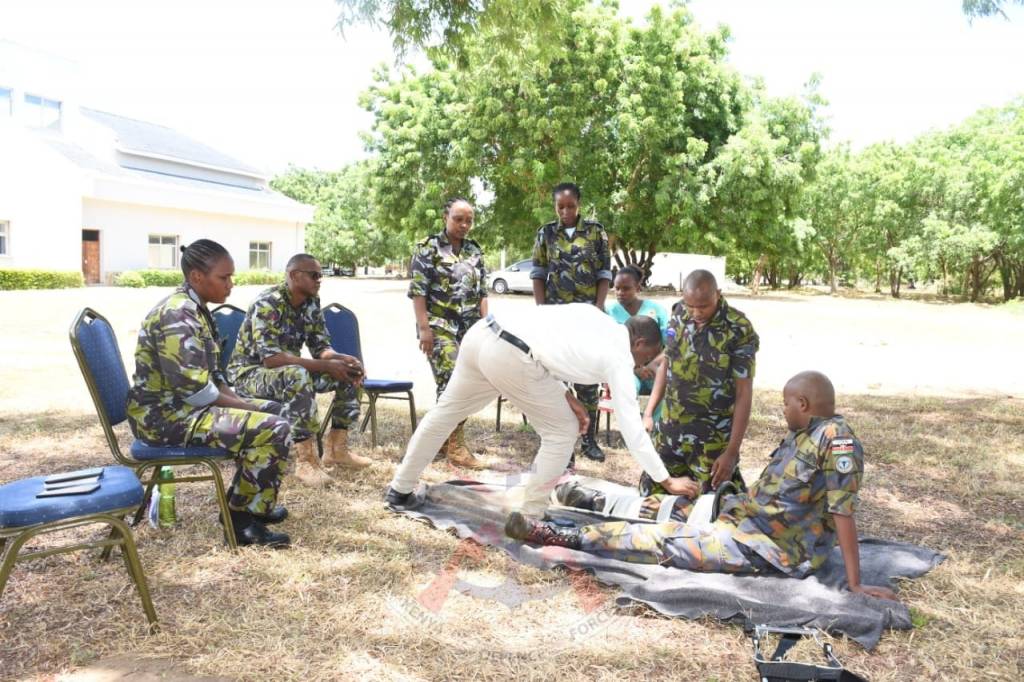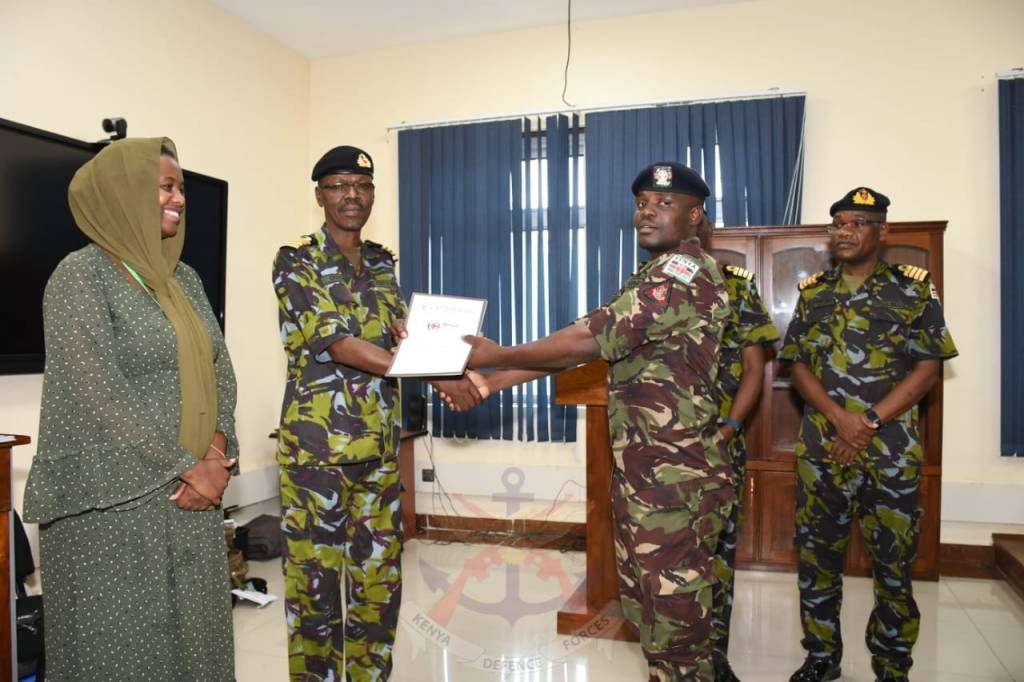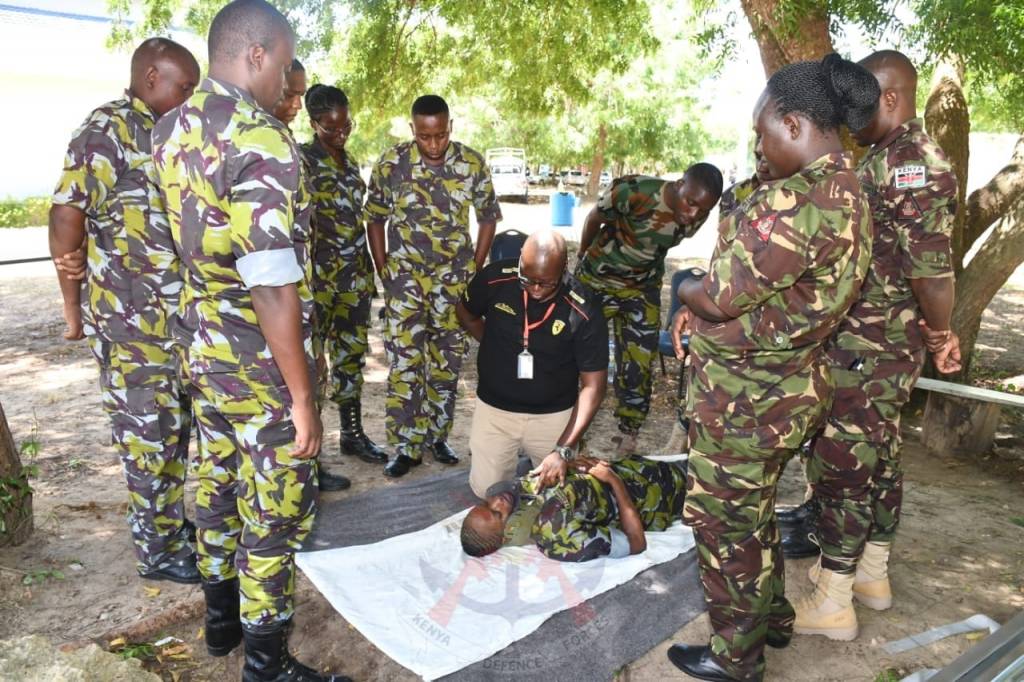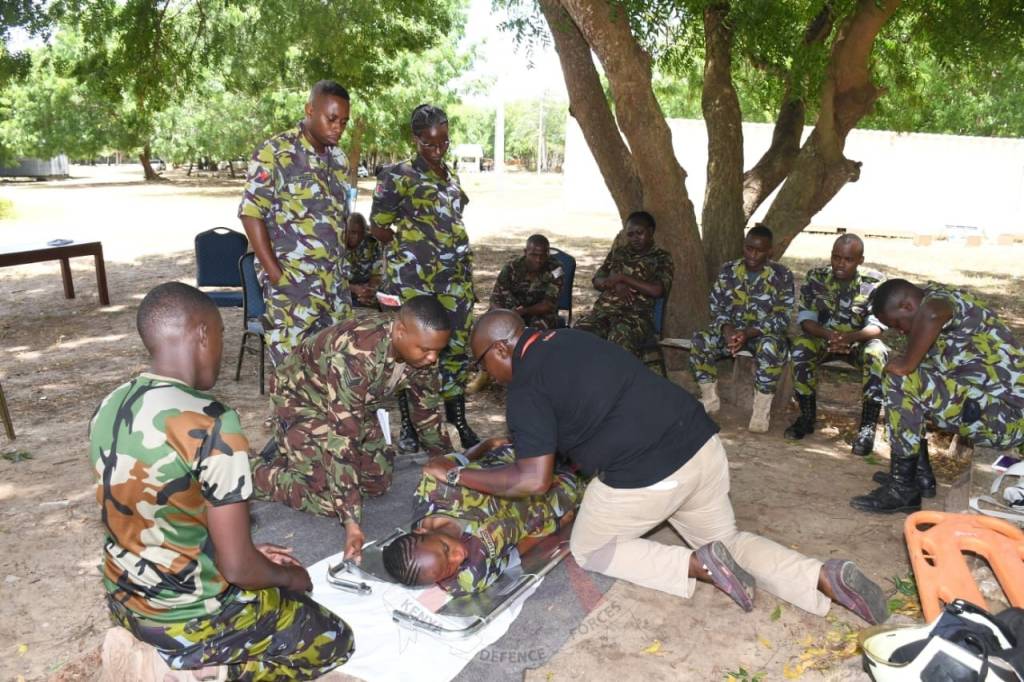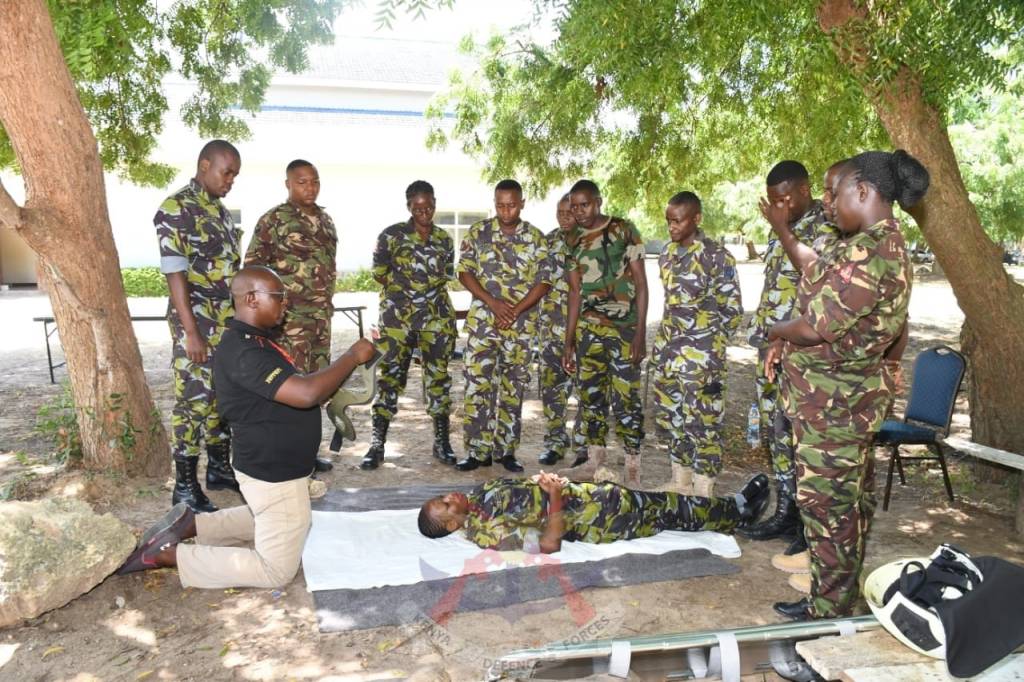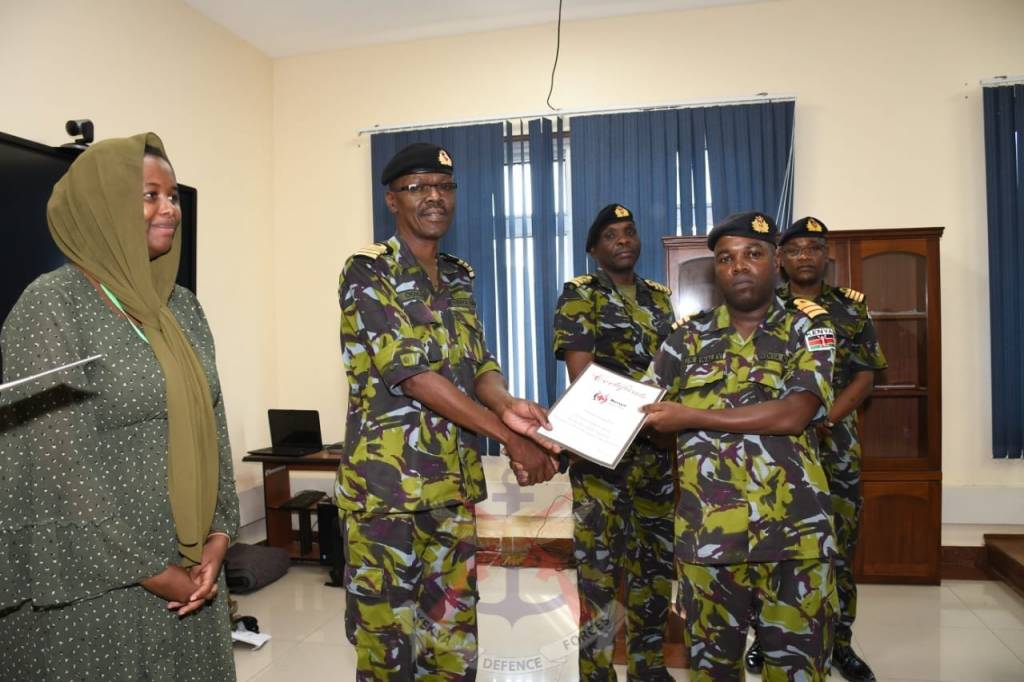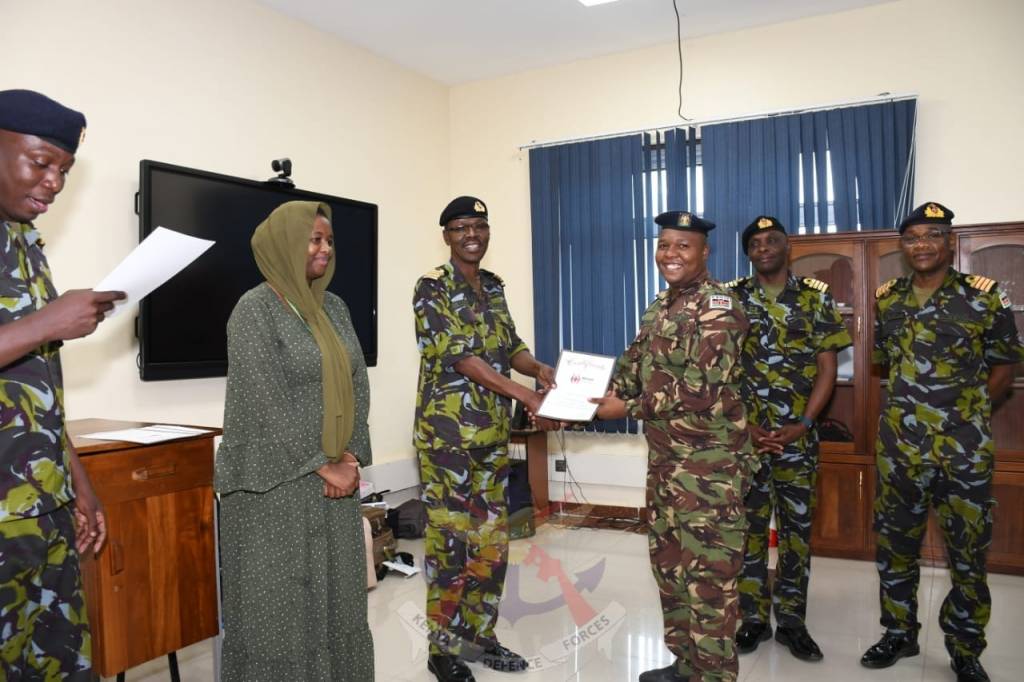 The courses covered include Basic Life Support (BSL), Advanced Cardiac Life Support (ACLS) and Advanced Trauma Life Support (ATLS).
The closing ceremony was presided over by the Deputy Commander Kenya Navy Base Mtongwe, Colonel Evans Oguga. He underscored the importance of training as an integral pillar of Healthcare Human Resource Development thus the need to upscale the levels of knowledge and skills among healthcare workers.
"KDF is undertaking improvements and modernization of its Healthcare services so as to be able to effectively address operational medical services support requirements as well as medical needs of its personnel. We are therefore extremely grateful to the Kenya Red Cross for accepting to support us in this endeavor," said Col Oguga.
He also expressed confidence on the skills and knowledge acquired during the training which will translate to improved emergency response and care for Service Personnel and their families.
The Chief of Naval Medical Services, Col (Dr) Muithya Ngundo expressed gratitude to the Kenya Red Cross team for actualization of the course and urged the participants to share the skills and knowledge acquired as this will have a great impact on patients during emergency care.
Zainab Mohammed, Head of Short Medical Courses at the Kenya Red Cross thanked the Kenya Navy for the opportunity and said she looked forward to future partnership that will benefit the Service Personnel.
"I am happy to stand here and report that the course has been successful with participants now able to handle emergency care with calmness, embracing team dynamics and have familiarized with new equipment. We thank the Kenya Navy for according us this opportunity to train with them and look forward to future partnership for the benefit of the Service Personnel, " said Zainab.
The program brought together Medical Consultants, Medical Officers, Registered Clinical Officers and Nurses from The Kenya Navy Hospital, Mariakani Garrison, 19 Kenya Rifles, 15 Kenya Rifles and Kenya Air Force Forward Operating Base in the Coast region.
It comes at a time when KDF is focusing on providing health care to its Service Personnel and families through opening of regional hospitals to ensure that the troops remain mission ready.