The Cabinet Secretary for Defence Hon. Aden Duale has today separately hosted a delegation from the Indian Navy and the Egyptian Ambassador to Kenya who paid him office visits at the Defence Headquarters, Nairobi.
EGYPT-KENYA DEFENCE DIPLOMACY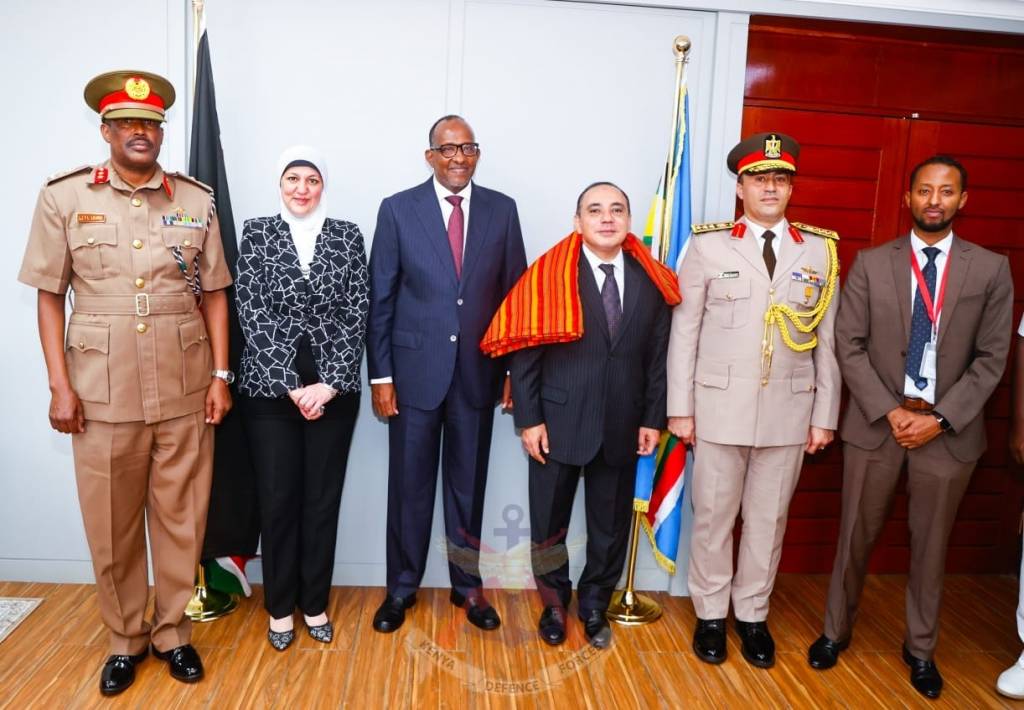 During the bilateral discussions with the Egyptian Ambassador to Kenya His Excellency Wael Nasr Attiya, the CS observed that Kenya and Egypt enjoy strong bilateral relations dating back to Kenya's pre-independence that have seen the two countries partner in various sectors.
He hailed the existing Kenya-Egypt Military Cooperation Agreement (MCA) signed in May 2021 that gives the two countries a framework of collaboration in technology transfer, exchange of information and experience, joint manufacturing, military medicine among others.
He added that military personnel from the two countries have benefitted from exchange training programmes since 2011 at the National Defence College (Kenya), National Defence College (Egypt) and other learning institutions in the fields of intelligence, counterterrorism, counter-improvised explosive devices, close protection and special operations.
Hon. Duale maintained that there exists huge potential of collaboration with Egypt in defence industry, peace support operations, border security, maritime security, defence research and development, counterterrorism and violent extremism as well as the exploitation of the blue economy among others.
INDIA-KENYA DEFENCE DIPLOMACY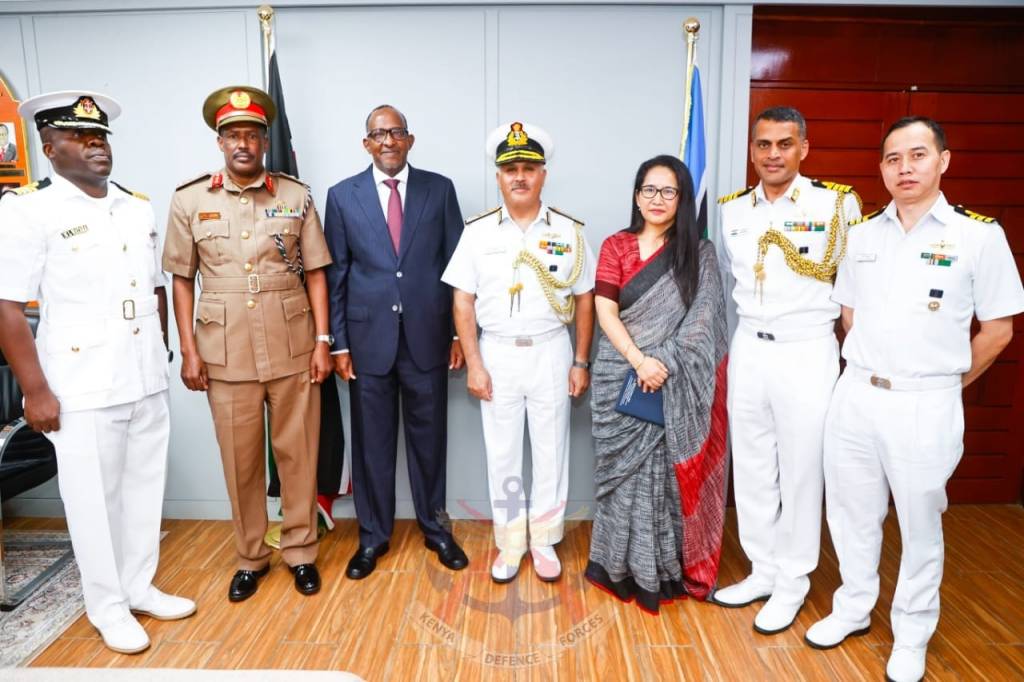 The engagement with the Indian team led by the Deputy Chief of Naval Staff, Vice Admiral Sanjay Mahindru and the Indian High Commissioner to Kenya Her Excellency Ms Namgya Khampa was a follow-up to an earlier high-level visit to Kenya by the Kenya-India Joint Defence Cooperation Committee in November last year.
The CS appreciated the good and cordial relationship between Kenya and India that has promoted defence cooperation between the two countries over the years in joint military training, information sharing, military medical services, military games and cultural activities among others.
Hon. Duale indicated that a partnership in shipbuilding between the Kenya Shipyards Limited (KSL) and the Goa Shipyard Limited (GSL) from India has been forwarded to KSL as a framework for cooperation to harness the fortunes of the Blue Economy.
Additionally, the CS observed that there exists huge potential of collaboration in the space sector saying negotiations are currently underway between the Kenya Space Agency (KSA) and the India Space Research Organization.
He reiterated that Kenya recognizes that India was instrumental in setting up the Defence Forces Food Processing Factory (DF FPF) in Gilgil that has been instrumental in producing dehydrated vegetables.
Hon. Duale said the two countries shall continue to work together to support Kenya's defence industry, enhance maritime security, undertaking defence research and development a well as boost the ongoing efforts of expansion and modernization of the KDF equipment.
During the two forums, the CS was accompanied by the Assistant Chief of Defence Forces in charge of Operations Doctrine and Training (ACDF OPD&T) Major General Fredrick Leuria and Colonel in charge of Strategic Plans at Defence Headquarters, Colonel Louis Wataka.