The Chief of the Defence Forces (CDF) General Robert Kibochi on 7th October 2021 participated in a high level session on matters climate at the Berlin Climate and Security Conference.
Under the theme of 'Security to Weather the Storm; Regional Response to Sustaining Peace in a Changing Climate' the virtual conference explored ways regional and national institutions are involved to advance a comprehensive approach to climate security.
The CDF pointed out Kenya Defence Forces' leading role in enhancing climate security through policy action in areas of Peace Support Operations, and as part of the National Defence architecture.
KDF Initiatives toward climate adaptation include the Environmental Soldier Programme, as well as deployment of engineering and medical capabilities.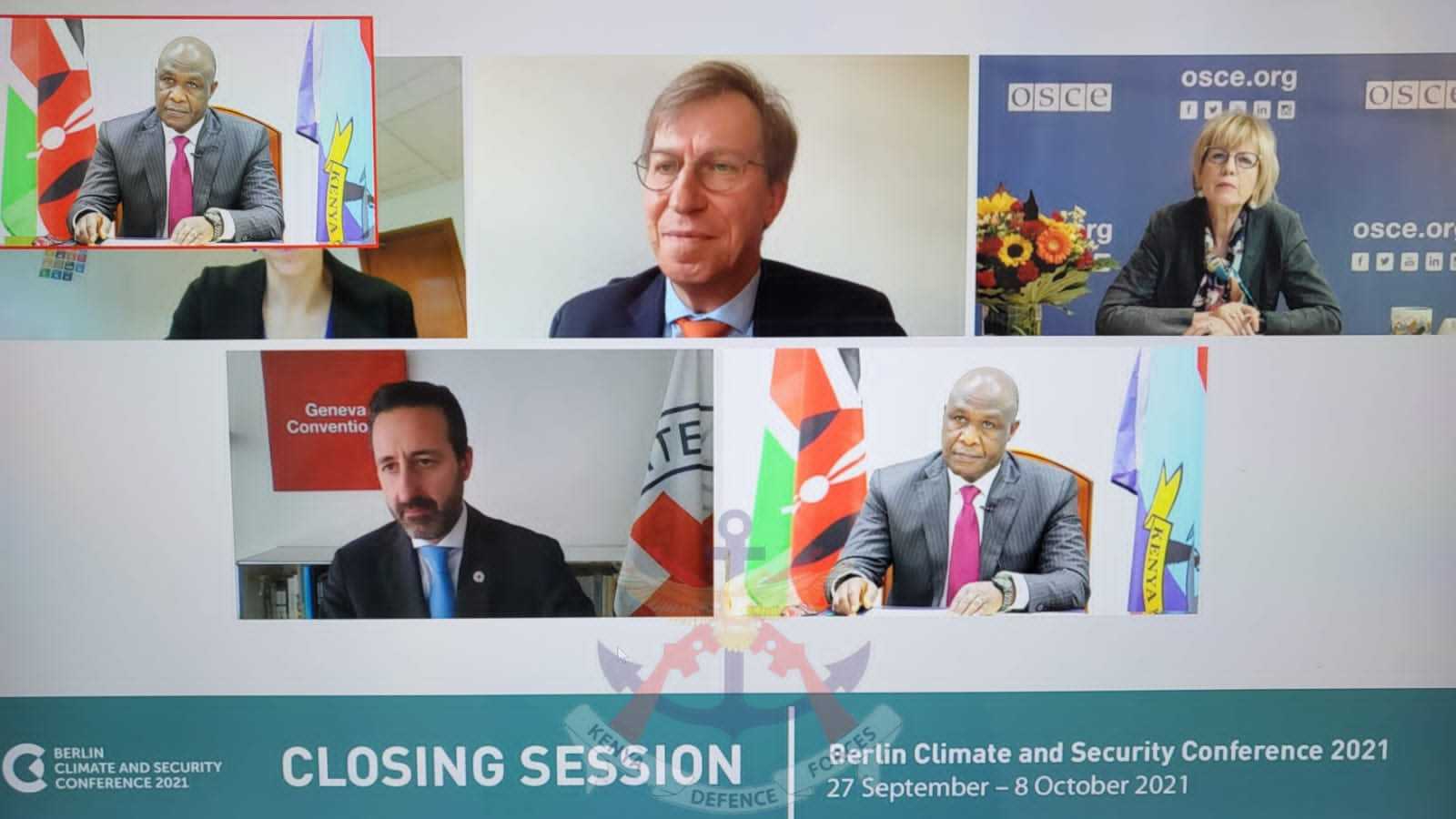 END