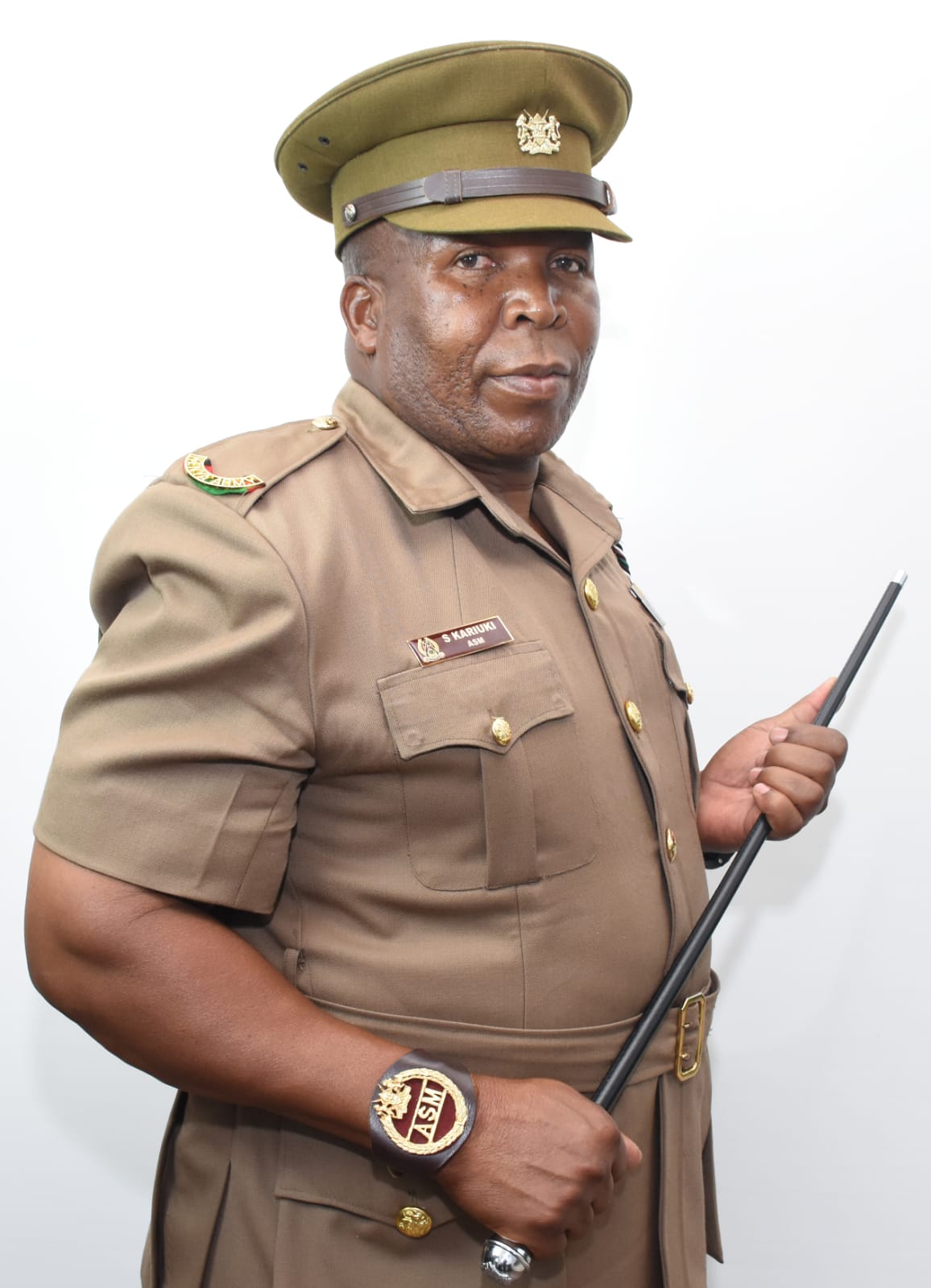 WOI SAMSON KARIUKI KIMANI
ARMY SERGEANT MAJOR
Warrant officer I (WOI) Samson Kariuki was born in the year 1963. He was enlisted into the Kenya Defence Forces as a recruit on 14 August 1981 and underwent basic military training at the Armed Forces Training College (AFTC) currently Kenya Military Academy. After completion of his Basic Military Training at AFTC, he was posted to 3 Kenya Riffles (KR) and reclassified as Private on 15 January 1982.
During his career in the Kenya Defence Forces, WOI Samson Kariuki has held several appointments and conducted various assignments in a number of Kenya Defence Forces establishments. On 10 September 2002, he was attached to AFTC and served as an instructor. Later in 2002, he was nominated for UNAMSIL duties in Sierra Leone (KENBAT 6).
On 14 September 05, he was posted to School of Infantry(SOI) and appointed instructor 81 mm mortar. Later he was promoted to a rank of Warrant officer II (WOII) and posted to 17KR. Two years later he was posted to 19KR and conducted his assignments exemplary.  On 17 May 12, he was posted to SOI and appointed instructor Tactics until 17 May 12 when he was promoted into a rank of WOI, posted to 19KR and appointed as regimental sergeant major (RSM). WOI Samson Kariuki has also served as RSM of 3KR from 2018 to 2020.
On 01 Sep 20, he was posted to Recruits Training School (RTS) and appointed School Sergeant Major(SSM) a position he held until 01 September 21 when he appointed as the Army Sergeant Major(ASM).
In recognition to his exemplary service WOI Samson Kariuki has been honored and decorated with the following Medals; 1st 10 Great Years of Nyayo Era, 20 Great Years of Nyayo Era, 20 Anniversary Commemorative Medal, 25 Anniversary Commemorative Medal, Long Service and Good Conduct Medal, United Nations Medal (Sierra Leone), AMISOM III, VI & VIII Medals and Constitutional Medal.
WOI Samson Kariuki is married and blessed with four children.