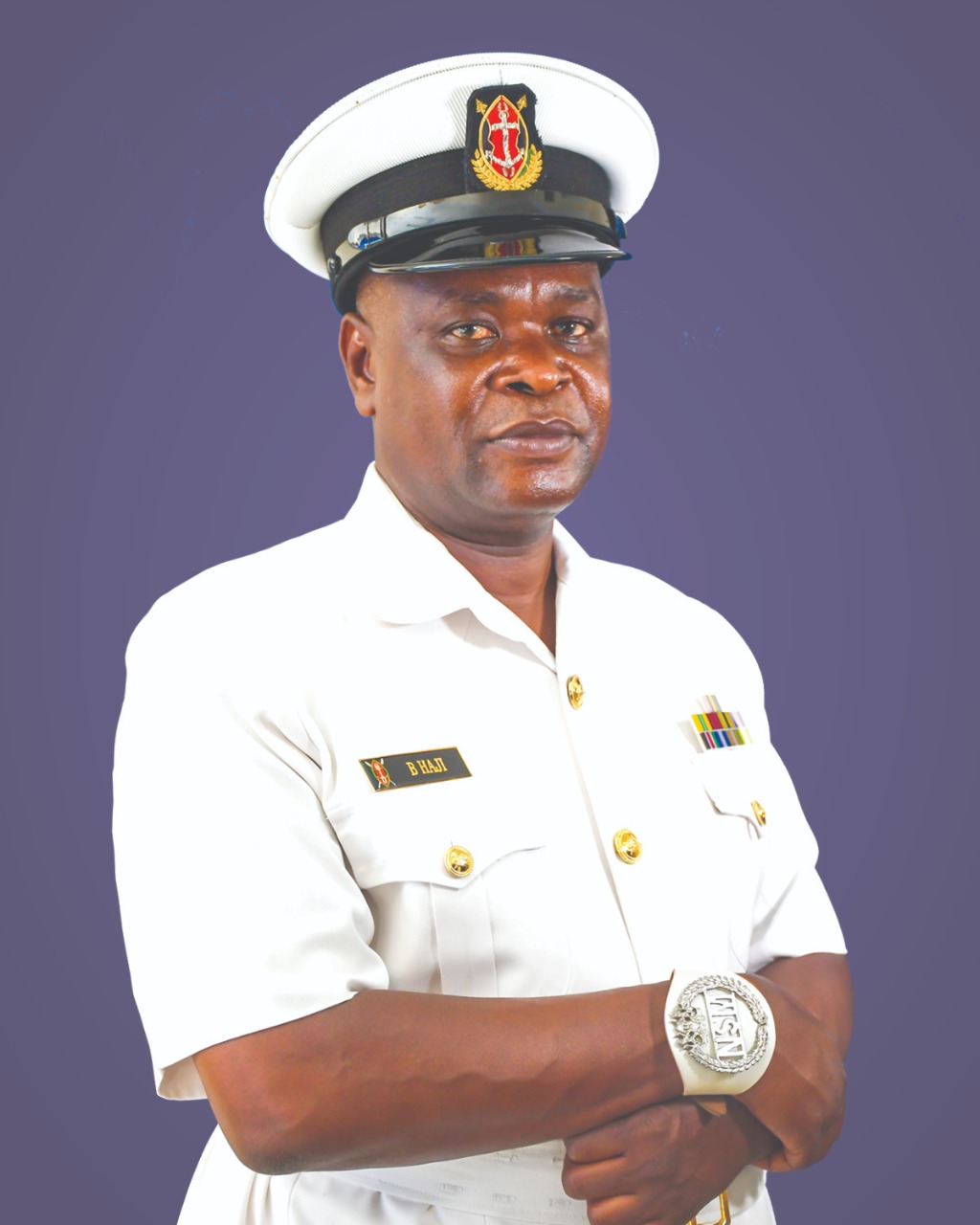 WO1 BWANA HAJI OMARI , OGW
KENYA NAVY SERGEANT MAJOR
Warrant Officer Class 1(WOI) Bwana Haji Omari was born on 15 November 1965 at Likoni district, Mombasa County. He enlisted in the Kenya Defence Forces (KDF) in 6 June1985, as a Service Member and passed out as a Private on 7 November 1985.
Upon completion of his basic military training, he was posted to the Marine Training School at Kenya Navy Headquarters where he underwent the Private Under Training (PUT) Conversion Course. His specialization was Seamanship and gunnery.
Throughout his military career, WOI Haji has been assigned numerous duties in different KDF establishments. In 1992, he was attached to Recruit Training School (RTS) as a Drill Instructor a position he held until 1997.Upon leaving RTS, he served in the Kenya Navy Fleet, on board different Kenya Navy Ships, as a Gunner until 2003.In 2004, he left the Kenya Navy Fleet for the Kenya Navy Base (KNB) Manda where he was deployed as an instructor for the Junior and Senior Leadership Courses.
WOI Haji was appointed the Base Admin Warrant Officer (BAWO) in the KNB Manda from 2007 to 2011.Being the BAWO, he was the key adviser to the Command on the welfare, morale, career development and all other personnel issues. He was also instrumental in supporting the Moral Component of operational capability.
During KDF's incursion into Somalia in 2011, WOI Haji was the Coxswain on board Kenya Navy Ship (KNS) UMOJA, one of the KNS warships deployed as attack vessels during operation Linda Inchi. The appointment gave him direct involvement in Operation Linda Nchi and the historic capture of the Port Of Kismayu in Operation Sledge Hammer.
Upon promotion to the rank of Warrant Officer Class 1 (WOI) in 2012, he was appointed the Master-At-Arms (MAA) Kenya Navy Fleet. The MAA is in charge of discipline aboard ships, a task which WOI Haji carried out grandly.
WOI Haji military education include all levels of the non-commissioned officers, fitting all the appointments he has held. Key among them include: Seamanship Course, Gunnery course, Non-commissioned Command Course, Junior and Senior leadership course, Basic Drill and Duties Course and the Skill -at –Arms course.
In 2015-2016,WOI Haji served in the African Union Mission to Somalia (AMISOM) in support of Operation Linda.
WO1 Haji personal awards and decorations include: Long Service and Good Conduct Medal, the Constitutional Medal, the Linda Nchi Medal, the 1st 10 great years of the Nyayo era Medal, the 20 great years of Nyayo era Medal, the 20th Anniversary Commemorative Medal and the 25 Anniversary Commemorative Medal.
In recognition of his exemplary service to the nation he was awarded the Order of the Golden warrior (OGW) Medal by H.E the President and Commander in Chief of the Defence Forces.
WOI Haji is the Kenya Navy Sergeant Major following his appointment on 8 June 2016.
WO1 Bwana Haji Omari is married to one wife and blessed with six children and six grandchildren.
360 Tech Leadership Series