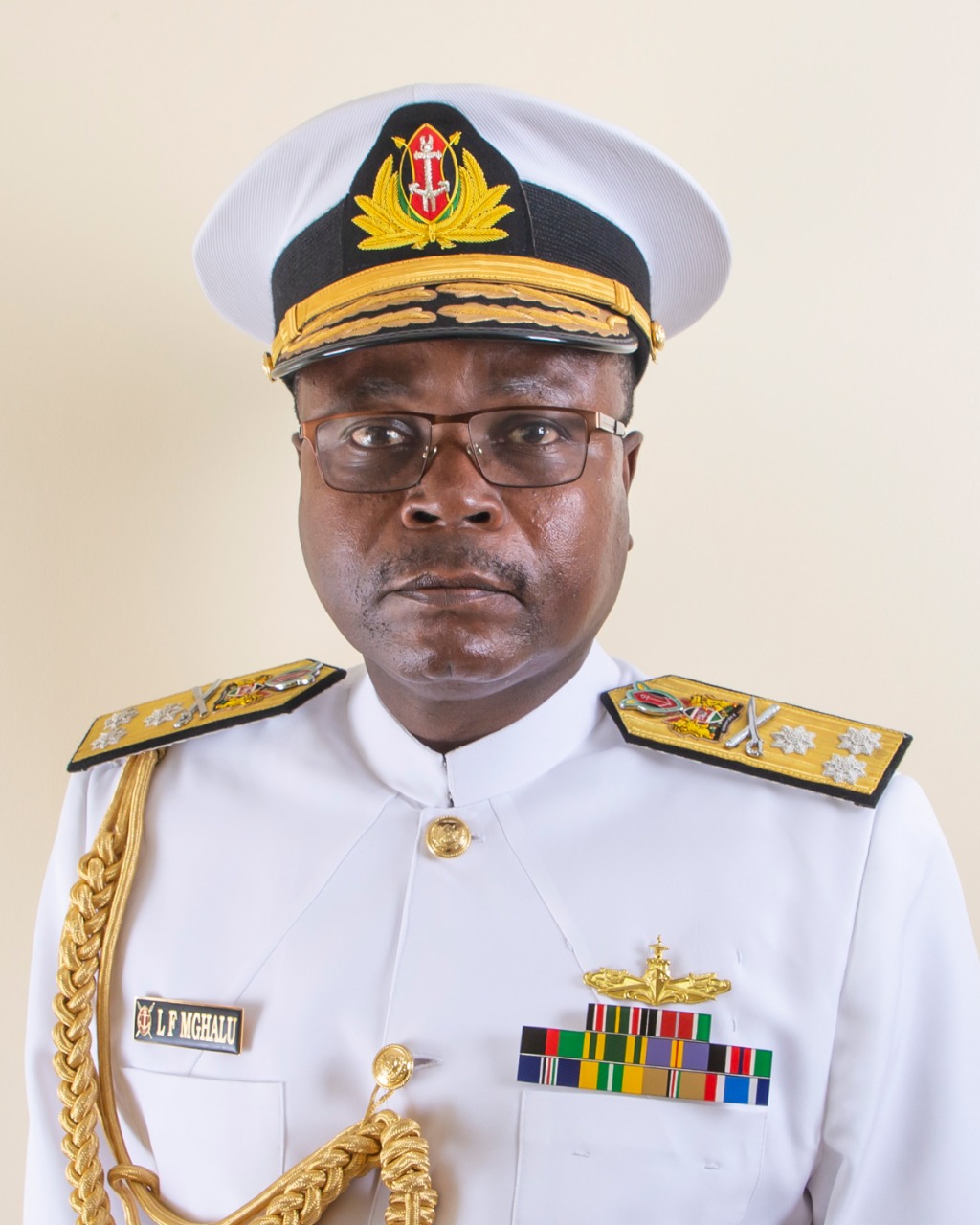 Lt-Gen Levi Mghalu
Vice Chief of Defence Forces
Lieutenant General Levi Franklin Mghalu was born on 03 January 1961. He joined the Kenya Defence Forces as a Cadet in 1981 and was commissioned to the Kenya Navy on 20 December 1982.
Lieutenant General Mghalu underwent his early training in the United Kingdom and Pakistan leading to his specialization in Navigation.  He undertook Naval Command and Staff Course in South Africa and he is also a graduate of the National Defence College (NDC) Kenya.
Lieutenant General Mghalu was appointed the Vice Chief of Defence Forces on 11 May 2020 by His Excellency the President and Commander in Chief of the Kenya Defence Forces. Prior to his appointment as Vice Chief of Defence Forces he was Commander Kenya Navy.  He has also held various command appointments which include Commander Kenya Navy Base Mtongwe, Commander Kenya Navy Base Manda, Senior Officer Afloat 66 Squadron, Senior Officer Afloat 76 Squadron and Commanding Officer of several Kenya Navy ships.
In addition to command appointments, Lieutenant General Mghalu has also served in various staff appointments within Kenya Navy and Defence Headquarters as well as in National Defence College and Defence Staff College.
In international assignments he has served as Kenya's Defence Attaché to India.  He also served a one year's tour of duty with the United Nations Observer Mission in Liberia (UNOMIL).
Lieutenant General Mghalu has been decorated with a number of medals among them the Moran of the Order of the Golden Heart (MGH) and Moran of the Order of the Burning Spear (MBS).
His hobbies include reading and farming.
He is married and blessed with two adult children.