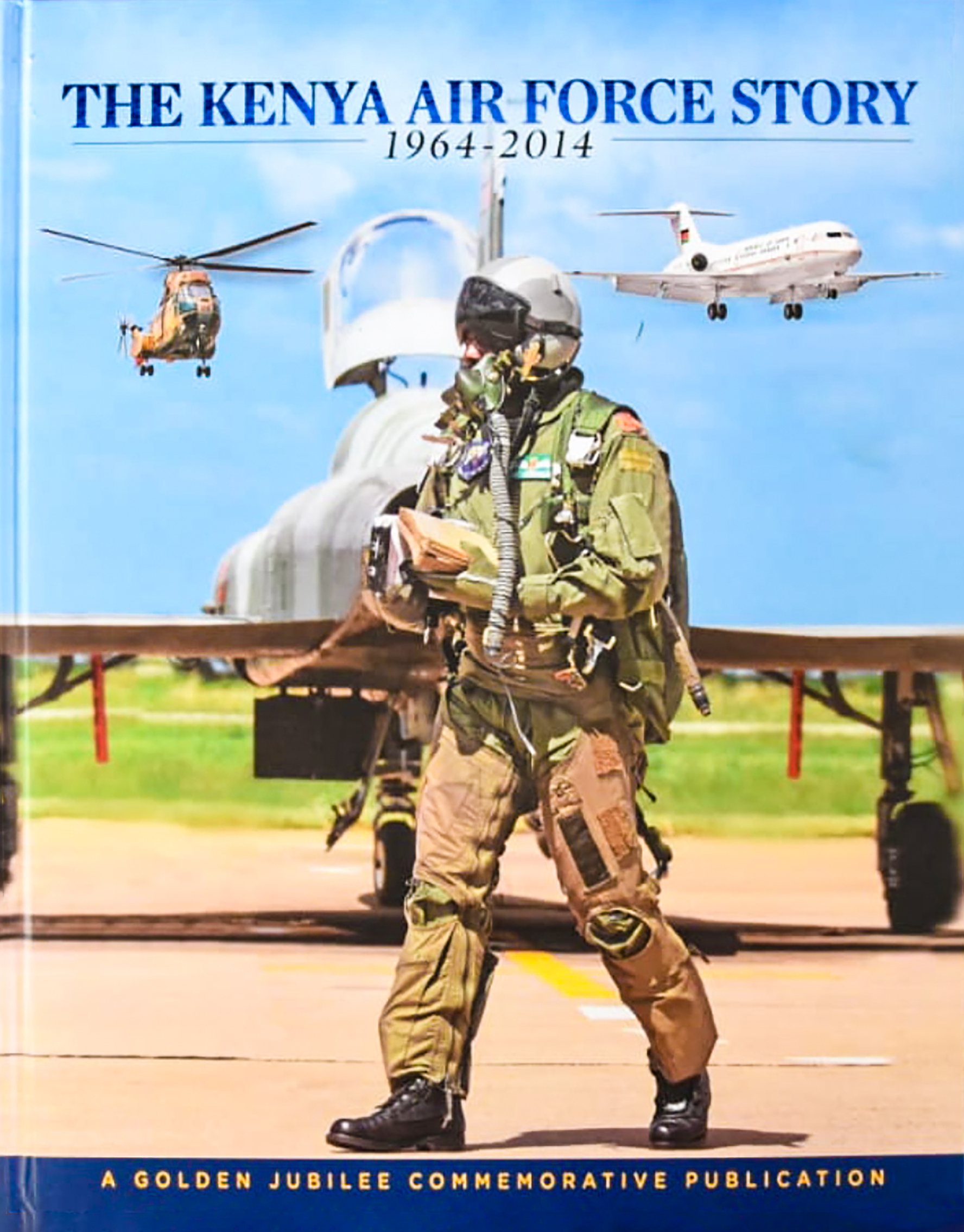 KENYA AIR FORCE STORY (1963-2014)
The book was launched on the 50th anniversary of the Kenya Air Force (KAF) in the year 2014.
This book walks the reader through the journey of KAF evolution from the colonial period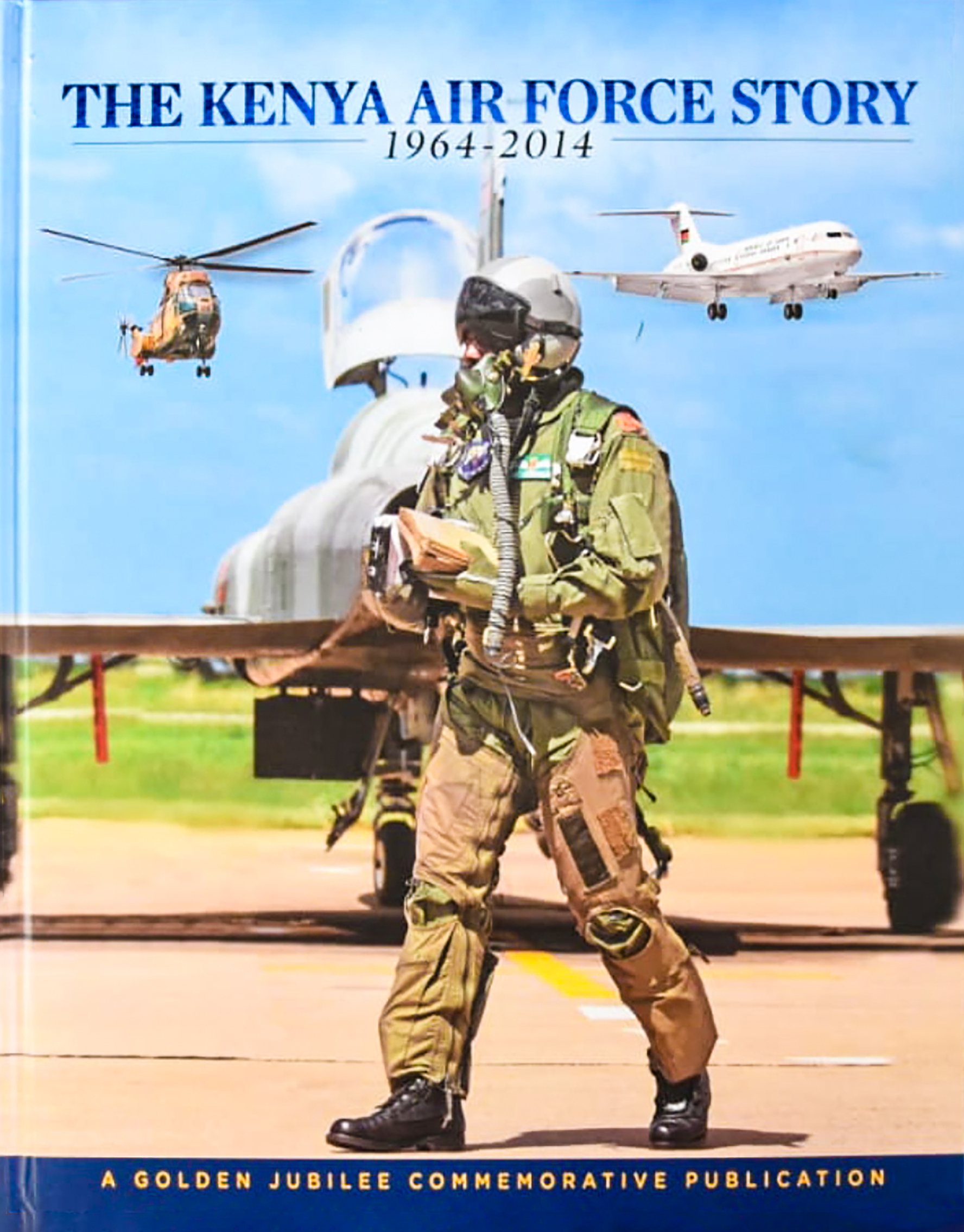 around the world War II period; June 1, 1964 when elements of the former Royal Air Force left after independence and all their personnel, facilities and equipment converted to KAF; KAF contribution to the development of aviation in Kenya and the historic events up to 2014.
The book contains testimonies from current and former Commanders, serving and retired Personnel who shared their experiences in articles which vary in theme from happy, sad, reflective to plain funny. It also pays tribute to Officers and Airmen/women who died in the line of duty across the 50-year history.
The book can be found at Kenya Air Force Golf Club and the Kenya Air Force Headquarters in Moi Air Base, Eastleigh.
Contact Email: macomd-kaf@mod.go.ke