CS Defence Presides Over Initial Planning Meeting for Strategic Leadership Forum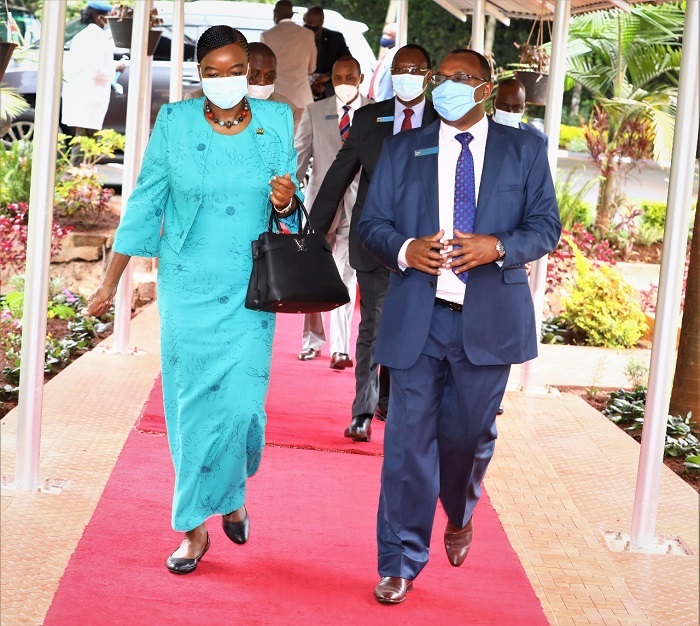 The Cabinet Secretary (CS) for Defence Ambassador Dr. Monica Juma, on Monday, 8 June 2020, presided over the Initial Planning Meeting for the Strategic Leadership Forum at the National Defence College (NDC) in Karen, Nairobi.
In her welcoming remarks, the CS said that Kenya boasts of an admirable depth of expertise and experienced strategic leaders, both Serving and Retired Generals as well as Public Servants, who have demonstrated acumen and patriotism.
"For us, every time we have met in the last couple of years, there has been a consistent call from all, the need to have a structured framework of engagement through which we can draw on the reflections and depth of experiences in the service to our motherland," the CS said.
The Strategic Leadership Forum planned for July 2020, will bring together Serving and Retired Chiefs of General Staff/Chiefs of Defence Forces, retired and serving General Officers, and other Senior Retired and Serving Military Officers to look at the context of operations and factors impacting them as a basis for improving Kenya's intervention strategies and operational efficacy.