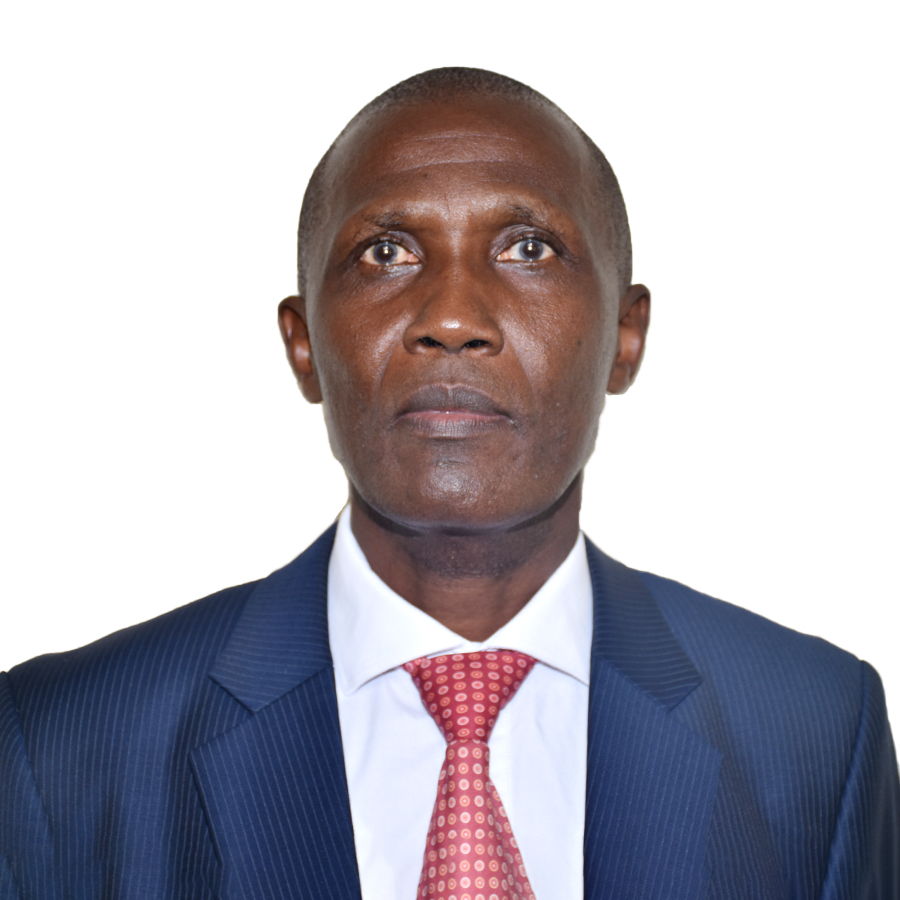 BRIGADIER JACOB OGARO ONDIEKI
DIRECTOR VETERANS AFFAIRS
Brigadier Jacob Ogaro Ondieki was appointed the Director Veterans Affairs on 19 July 2022 and serves as the first Director to this newly established entity in the KDF following the assenting, on 16 June 2022 by His Excellency the President of the Republic of Kenya and Commander in Chief of the Kenya Defence Forces, to the Military Veterans Bill 2013.
Brig Jacob Ogaro Ondieki Joined the Kenya Defence Forces on 29 April 1989 as an Army Cadet and was commissioned as a 2nd Lieutenant on 3 August 1990. He was posted to Transport Battalion (now Corps of Transport) and was trained as a Transport Officer in the wider field of Logistics. Additionally, he has trained in other fields including Public Finance Management, Children Rights and Strategic Negotiations among many other career courses commensurate to the rank.
Brig J O Ondieki has served in many regimental, instructional and command capacities among them Administration Officer, Motor Transport Company Second in Command, Motor Transport Officer, Instructor Regimental Admin Courses, Junior Staff Course &, Grade 2 Staff Course, Staff Officer Three (SOIII) and later Staff Officer One (SOI) both at Army HQs and DHQ, Col Sup & Maint at DHQS and became the Camp Commandant Defence HQs Camp Administration Unit (DHQ CAU) between 2017 and 2020 before proceeding to the Centre for Security and Strategic Studies (CSSS) at the National Defence College as Col in charge of Short Courses (Col Capstone). On promotion to the rank of Brigadier on 22 July 2021, Brig Jacob O Ondieki was posted to the Defence Forces Food Production and Processing Factory (DFPPF) and appointed Managing Director (MD).
Brig J O Ondieki has also served in various capacities in Peace support operations namely United Nations Mission in Sierra Leone (UNAMSIL) in 2003 and United Nations Mission in Burundi (ONUB) in 2004 as the Senior Battalion Logistics Officer and United Nations Stabilization Mission in DR Congo (MONUSCO) from December 2012 to December 2013 as Chief Logistics Officer in charge Western Brigade.
Brig J O Ondieki is a graduate of Defence Staff College and the National Defence College of Kenya. He holds two Diplomas; one in Transport Management awarded by the Kenya National Examinations Council (KNEC) and another one in Strategic Studies awarded by the University of Nairobi. He also holds a Bachelor of Commerce in Logistics from University of South Africa (UNISA) and a Masters Degree in Strategic Studies from the University of Nairobi, Kenya.
Brig J O Ondieki has attended diverse courses locally related to Leadership, Command and Management. These include but are not limited to Grade 3 Staff Course, Company Commanders Course, Advanced Logistic Course, Junior & Senior Command Courses, Grade 2 Staff Course and the National Defence College Course.
Brig J O Ondieki is married to one wife and blessed with three Children.